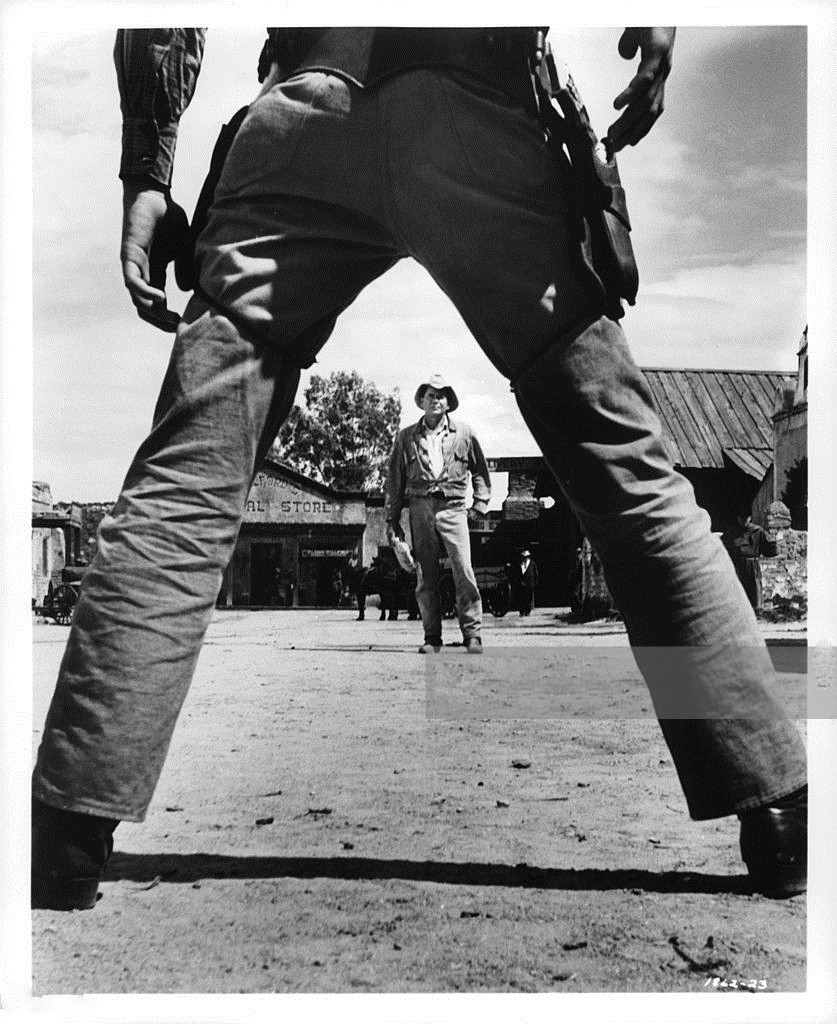 He's against God, he's against guns
He can't be no good to no one!
I swear it will all make sense in the long run.
Old Testament it is,
Not so much the younger one.
It's all the same, rolled up into one.
A very good book it is,
Can't tell you what my favorite passages spell
Out – That would be unconstitutional as hell !
I have the volume on hand 
And that is my stand
I recommend it to everyone
The very best book there is!
Filled with smite 
And the almighty cowboy's plight. 
It has quite a bite.
07.8.2020
Glenn Ford in Day of the Evil Gun.
Image credit: Metro-Goldwyn-Mayer : Archive Photos : Getty Images