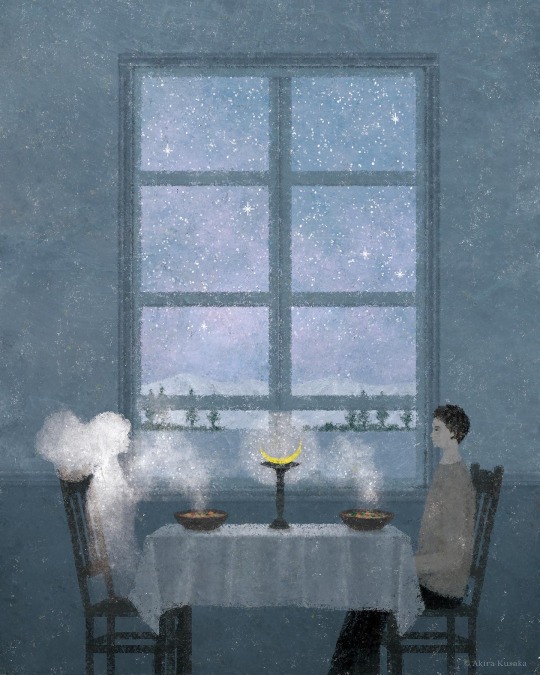 The end of summer has come again
Come again and swept me under
Swept me under and taken me down
Down like a leaf to the rivers green
It was a last golden stand
Before the sunset
It was a last stand against the past
But winter is here at last
You woke painfully
Amidst a flurry of snow flakes
Now the storm is upon you
Your only refuge, to step back inside
You vanished from our dream so suddenly –
We knew it was bound to pass
Hoping against hope it would last
Endlessly.
You took me by the hand
Showed me fields of blossoms
How the cosmos opens
When souls meet
Half a century has past
And gone asunder
Into this new season I meander
Autumn too will end fast.
Let yourself enter the winter time
In its silvery span let yourself shine
The salt of you still glows
On my cheeks.
27.09.2021
©Akira Kusaka, Night and dreams, 2022