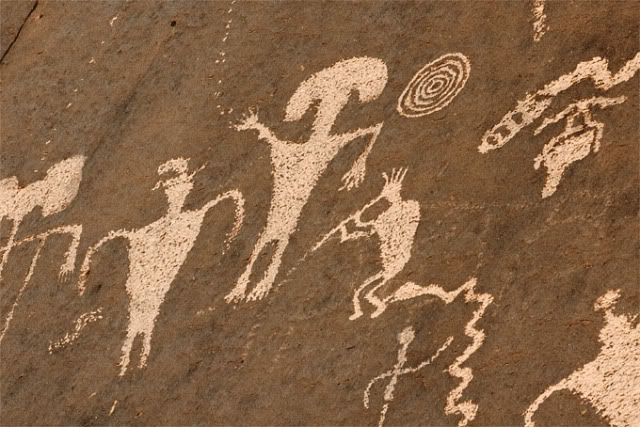 Kokopelli slices through my dream
A twisted and hunched bedfellow
Beckoning me to follow
His flute down to the rivers green.
I am frozen, drifting lifeless
Bobbing in the stream
Fold, fall back, retreat –
Thoughts too many to glean
An octogonal mandala of sand
With music at its seam
Threads together past lives
And the sadness of new beginnings.
Avoiding the cornice and the spine,
Away from the crash
I won't drive down
This fated path
I aim for the road
in between the fold.
Or should I follow Kokopelli's sway
back to canyon de Chelly?
03.08.2021