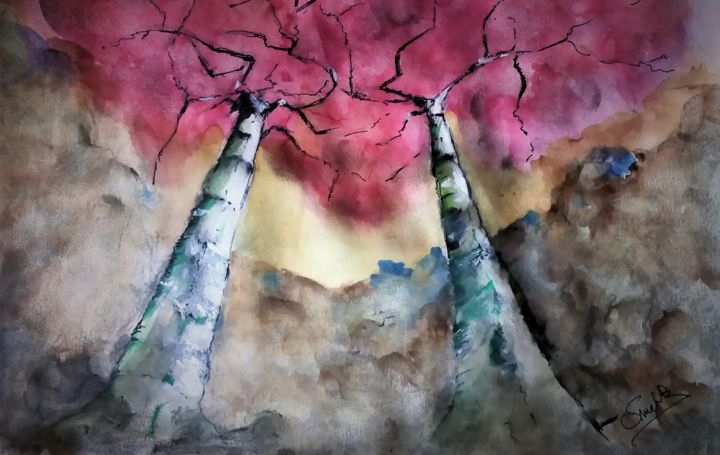 20 years can just fly by
Fly by on the wing of a crow
Now here, now dead and buried
20 years have come and go.
Two airplanes in the morning skies
A silent crash
The glass cracked and blackened
All life stone cold.
Like a vintage movie
Playing in slow mo'
Everything warm and fuzzy
Sliced apart and thrown below.
We had danced to their sway
On the rooftop of the world
Gazed up in awe
At these towering giants.
Only slivers remained, 
Fear and chaos, the plummeting
Through billowing clouds of smoke.
The smell of death lingered on
for weeks, the soft dust forever
Falling to the ground.
The same, dear, happened to us.
It was another lifetime –
A lifetime ago.
11.09.2021
Twin Towers (2017)
By Benny Smet
@ArtMajeur