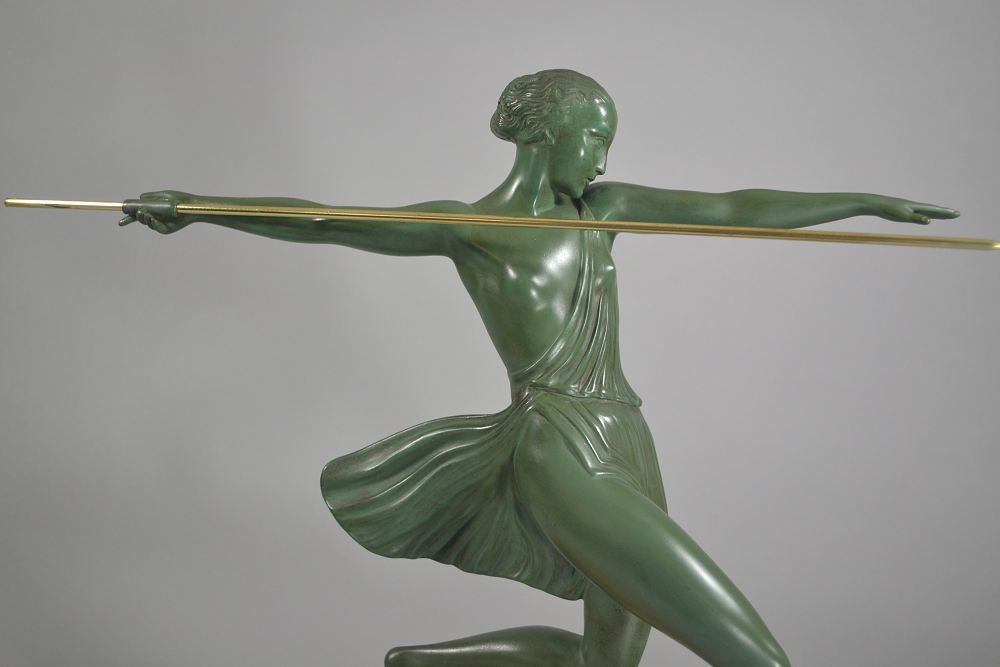 Why is it we seek clarity, purity
Ever through love and poetry
When it is all inside of me? 
Why is it we revere heroes 
Mythical feats and long lost woes
When living is arduous as it be?
You are the Antigone and the revelry 
Even whilst dissing female chemistry 
Seeking seemingly disintegrating entropy 
What of self-acclaim and reverence 
Love of who we are and forbearance?
It all comes into play in the human dance.
If you can dish it out 
You can take it in
Think of that 
Before you begin
To launch out there takes courage 
Or you can hide here, in storage 
Like your non illustrious forbears 
Unlike Antiope, ever.
Reality is there at your feet
Swelling your heart, drumming its beat
But still you fear
More than you can meet, my dear.
Let the horses loose on the battlefield 
Confront your voice, let it be your shield
Mythology in its contemporary grandeur 
Demands it of you, ma soeur.
 29.8.2020 
ART: "ANTIOPE" Art deco sculpture signed FAYRAL (PIERRE LE FAGUAYS), MAX LE VERRIER edition.