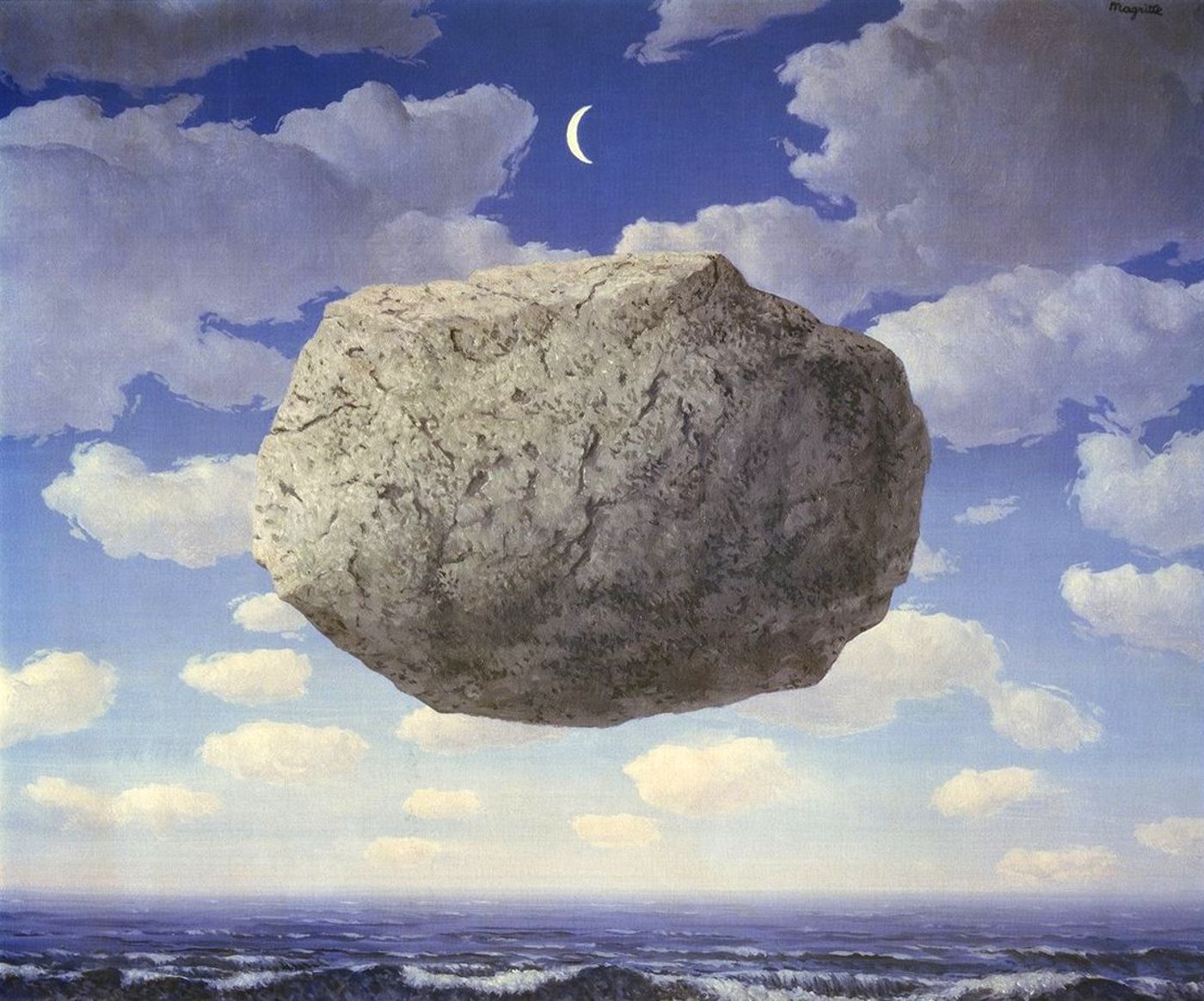 A pebble at sea 
Tossed around, ebb and flow  
Scuffed by ocean floors, grated raw, rock on shells
Battered into the shape of salt water. 
A pebble rolls ashore 
Released from the sea's embrace 
Encased in shivering foam bubbles
Brushed aside by sandpipers gliding high and low.
Now picked up, now on my mantel piece 
Tucked away, safe from the crashing waves 
No longer lost at sea. 
Or was this home?
16.10.2020 
 René Magritte (1898 – 1967), La Flèche de Zénon (Zeno's Arrow), 1964, oil on canvas