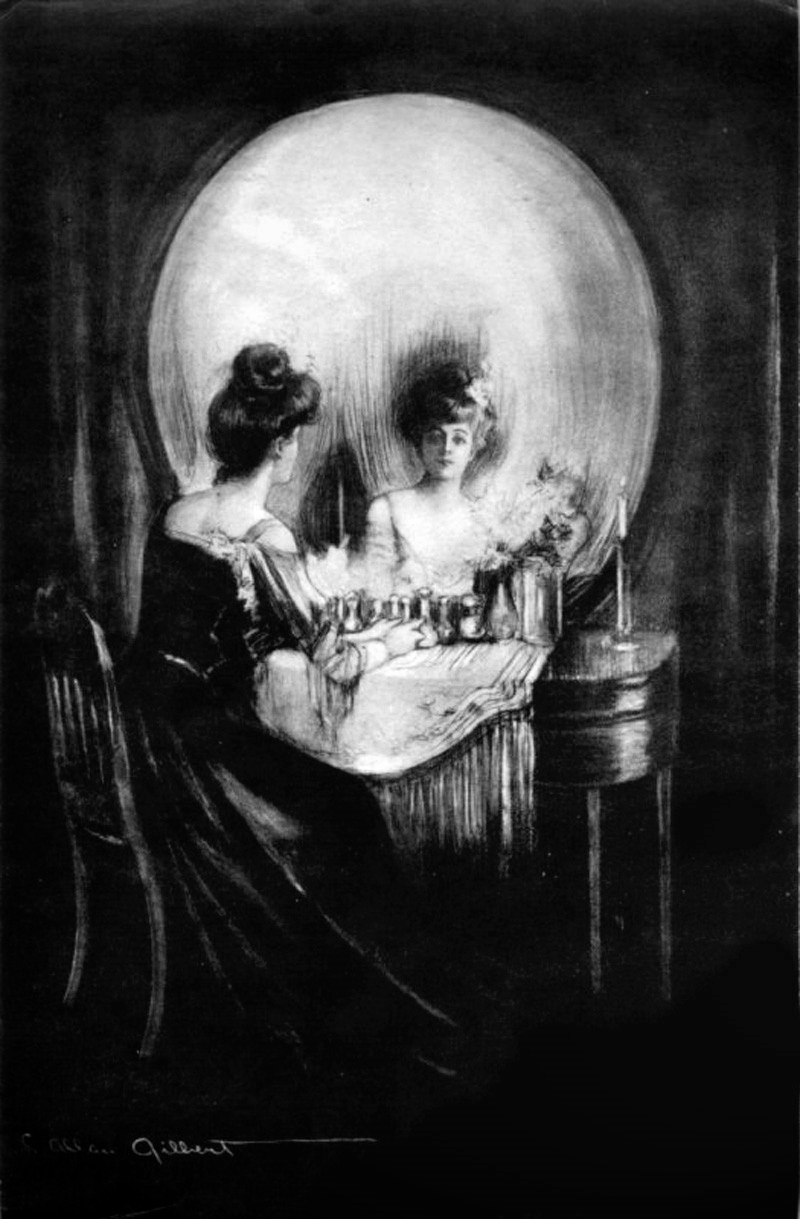 Hello Halloween, hello !
The time is near 
The stage is set
Let's go ! 
To the land of scary illusion 
And beastly wonder 
That lays hidden deep down under 
In each and every one of us.
Tis the day to cast our shadow out
Let it be seen and make a big show
Of all that we want to forget 
And all we don't want to know.
20.10.2020 
All is vanity, Charles Allan Gilbert, 1892