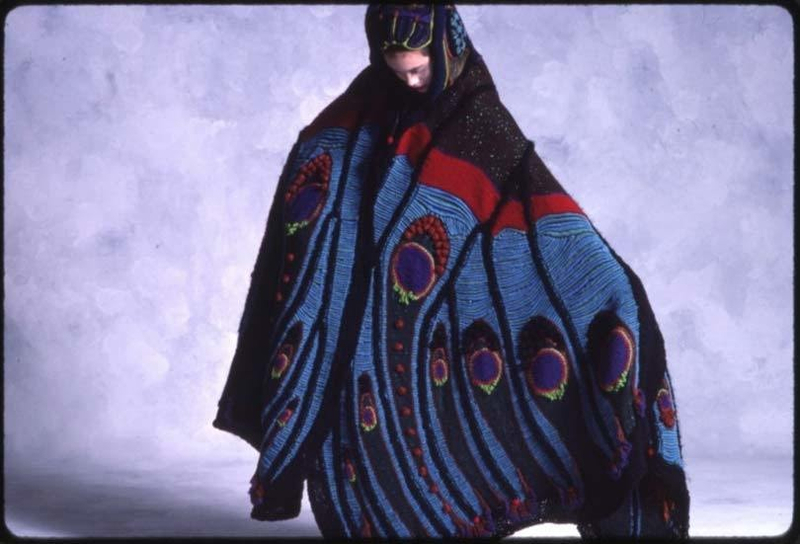 Looks, looks
Formal wear and elegance 
Ties and suits 
Apparel and reverence.
Clones in uniform
Following codes 
Casting out rogues
Hiding human form 
Into a norm
Denying our dreams
Smothering our flow 
Burying our roots 
& covering our soul
Into the mould.
 19.8.2020 
ART: MOTH CAPE by Susanna Lewis, 1979. Photo by Otto Stupakoff.
Philadelphia Museum of Art.